A while ago, admittedly a long while ago I talked about some sanity-saving projects I was working on for an Etsy trade along with a few things from around the house I was working on. Well, here is my update on that so my client doesn't think I'm slacking off totally. 😉
The vest
The vest part of this project is actually going pretty dang well, all things considering that I didn't have an exact pattern for what was in my or my client's mind. Instead I have a lot of patterns and a lot of experience to make just about anything. The one thing that was new and different for me is that I couldn't just walk up to my model and try on the vest parts as they were finished. This made things pretty interesting for me, but I got it worked out by taking all the measurements down, marking them on my ridiculously disproportioned mannequin, and then double checked often. Here's what I have so far with the back and front panels of the body: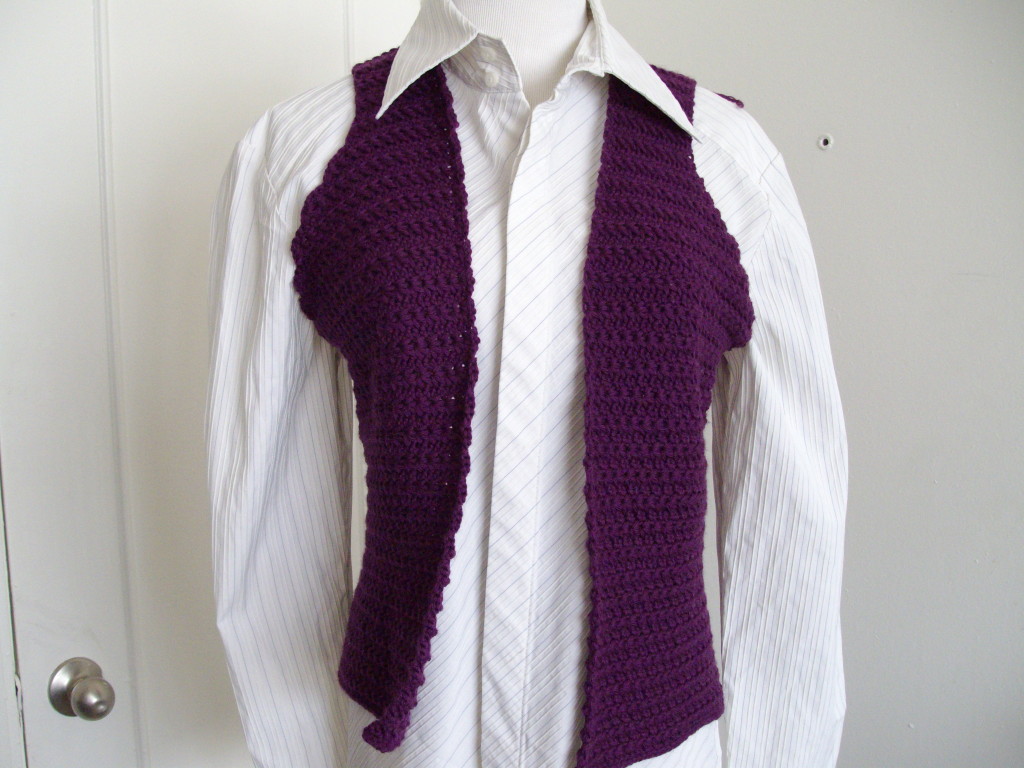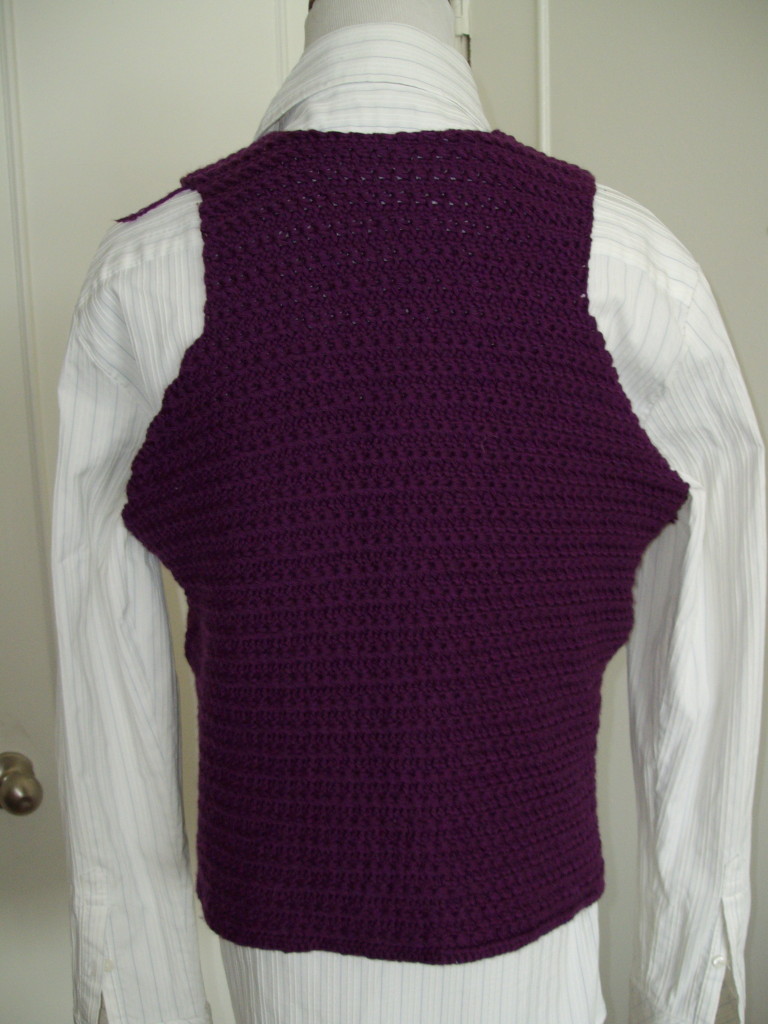 Please keep in mind that the mannequin, if it were human, would wear an extra small. I tossed the vest on this to see how the drape of the fabric would be and display how it would hang on the neck. I think it looks pretty good with my "emergency meeting" dress shirt I keep around just in case I forgot about having to dress up to impress investors. (Yes, I also keep a dress pants and dress shoes in the closet, too, just in case I've forgotten.)
Laid out this is what it looks like in size: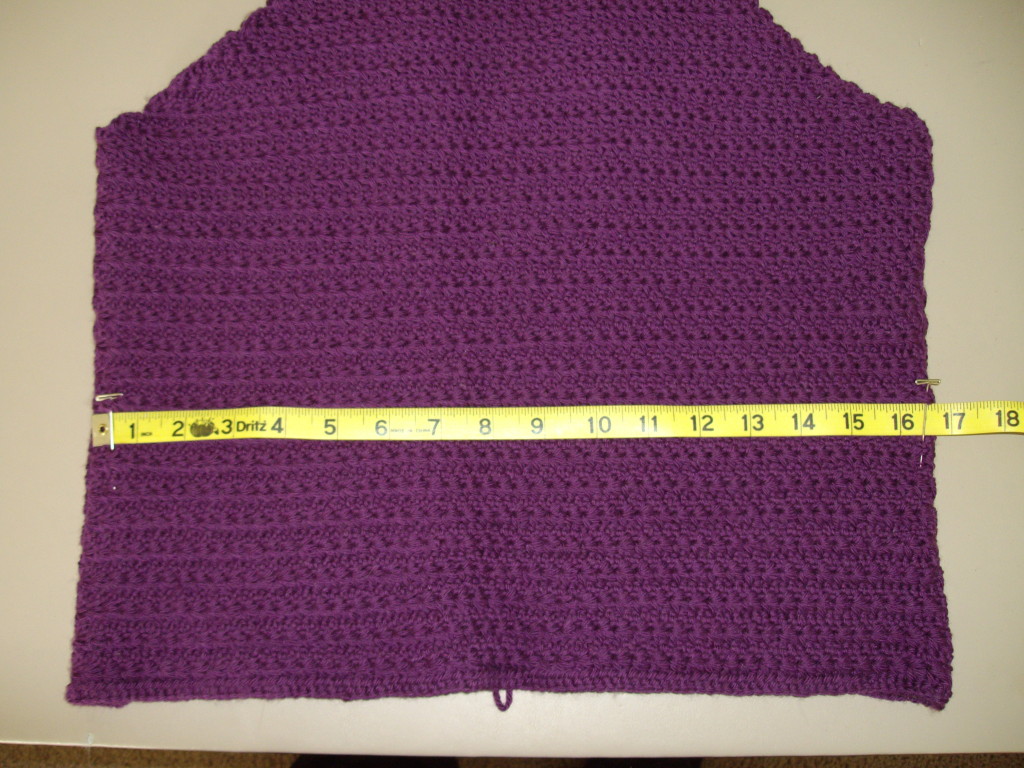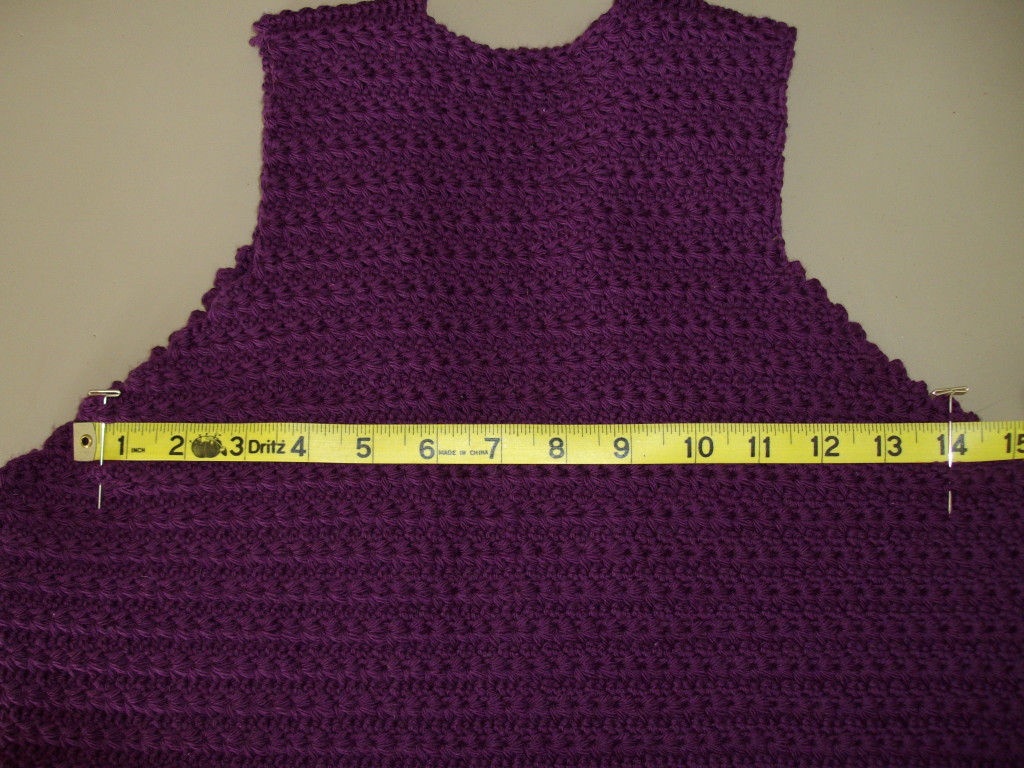 When my client said "vest", I thought of the classic dress vest styles. They are sexy as hell on a woman's body because they hug the curves and show off all the right stuff. With this crochet stitch it should stretch with the body and hug the curves in all the right places.
Now, to add the arms and edging to give it the rounded edges and short flutter sleeves. I just wish I had the client here for modelling! My confidence is dwindling quick on this one!
The cowl/hood
The other awesome "invention" I'm making is a cowl and hood put together. It's not my invention, but I have a great pattern that I picked up from Crochet So Fine and turned into a hood as well. Well, I'm in the process of that one too. I need more ecru yarn, which I ordered, but it's not here yet. Still, check out the progress and tell me what you think!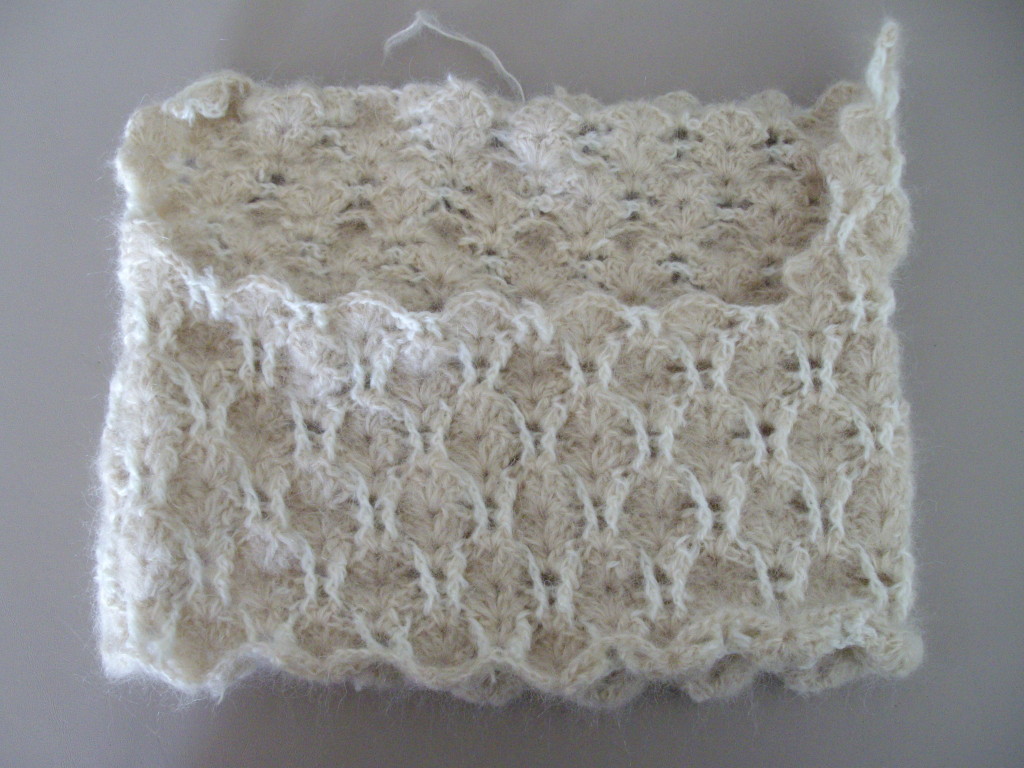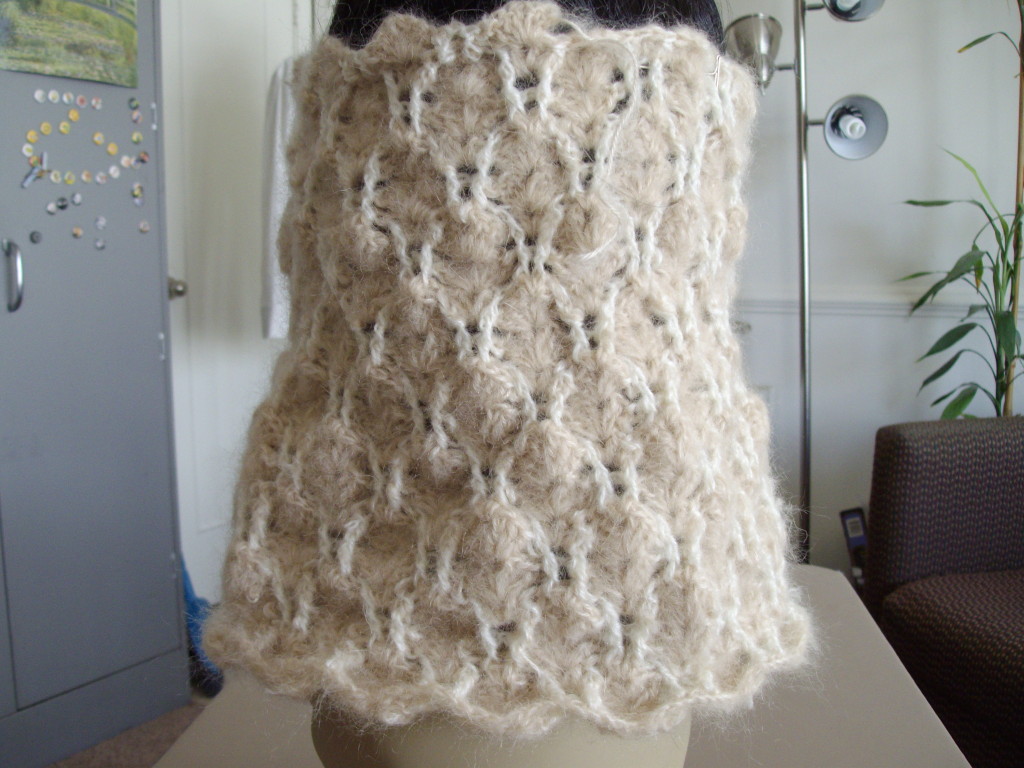 OK, with that, I'm done adding updates for now. Back to life! (And yes, that's a fish in magnets on the tool cabinet which is in the break area where I work on these…)