As a researcher I am a soil scientist, geochemist, and a geoarchaeologist. I'm also a passionate science communicator and an educator. Oh, and I own Insanitek Research and Development. I assume you know all this since you've seen what I talk about here and on Insanitek. So, my question for you is how can I serve you?
Business Consultant
Soil Testing and Consulting
Teaching and Tutoring
We all get stuck time and again when creating our dream life. It's doubly hard when you've decided to strike out on your own in business. That's where you can tap into my experiences, knowledge, and my toolbox to figure out the next steps in your process.
I believe that if you really want something, you will find a way to make it happen within the confines that you deal with in normal, every day life.
My approach is simple. You will take small steps where you can to make it possible. No excuses. I challenge you to step out of your comfort zone in small steps so you can meet each step of the process hands on.You'll see in my blog here that I have been a living, breathing example, so I would not ask you to do anything that would be impossible.
Sound like something you want?
How it works is that you set up a free Discovery Session below in the appointments. We chat for 20 minutes to suss out the problem and if we are the right team. If we decide to move ahead, we'll meet via Skype, Google Hangouts, or Wiper for a progress call every week to see how you're progressing, tweak the plan as necessary, and keep moving along.
While each package delivers actionables to give you clarity, motivation, and the tools to forge your path, you can choose from 3 packages that suits your needs best: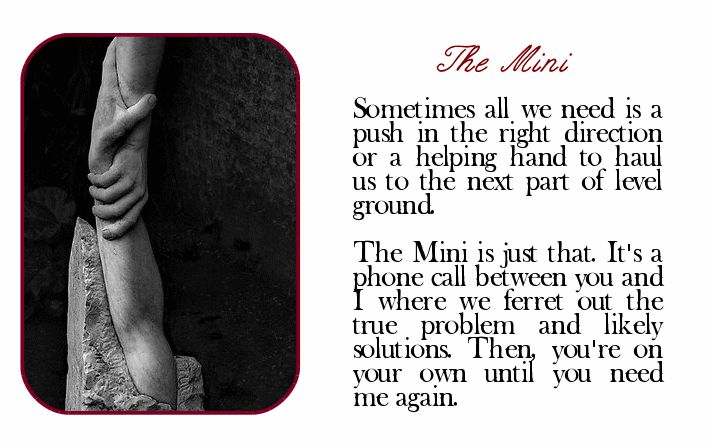 Clarity & Transformation
One problem. A few solutions. The next steps. 
One phone call, 55 minutes. $50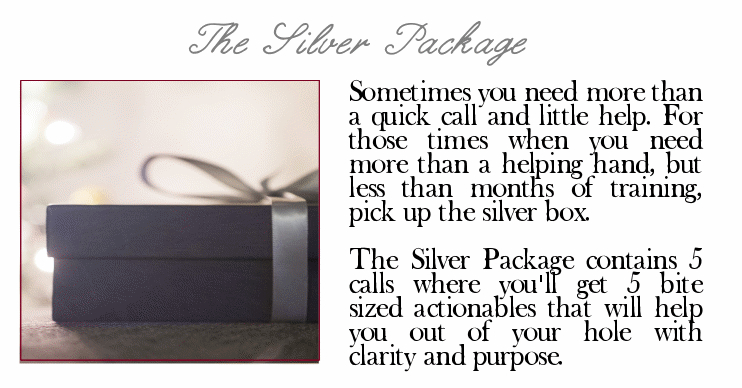 Inner Strength & Clarity
5 calls over 5 – 10 weeks.
5 mini assignments to get you back on your game.
A cheerleader. A coach. A whole team behind you.
$225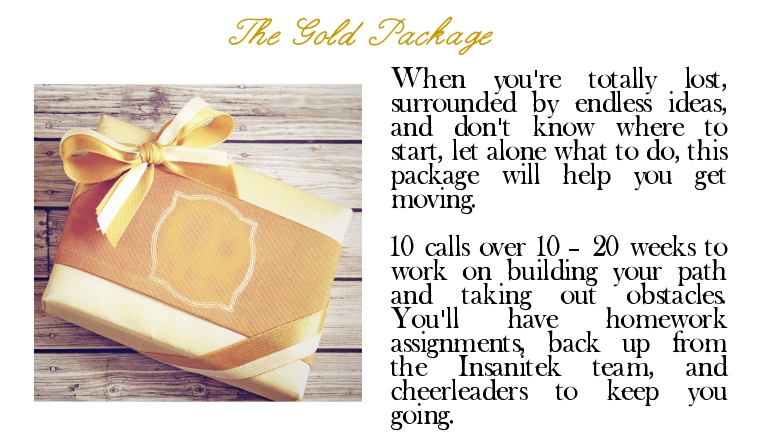 Vision & Direction
10 calls over 10 – 20 weeks.
10 homework assignments to get to the root of your vision.
A team. A teacher. A mentor. All for you.
$450
The first memories I have are kneeling next to my grandmother with my hands buried in the soil. We were planting the annual spring flowers, and I was asking my normal thousands of questions that only a child could come up with. She patiently explained to how plants grew and why we chose the plants we did. She showed me how to loosen roots to plant the tiny impatiens in clusters around the front of the bleeding hearts. Throughout the years I built on this, taking the Master Gardener classes of England, any soil science class that I could fit into my university schedule, and working in the lab to answer all soil based questions. This is my passion.
Now, it's time you benefit from this.
I believe everyone has the right to beautiful surrounding and delicious, fresh food. Having access to both in a city is difficult, but not impossible with a lot of creative thinking. Even in areas where it would appear that you can grow nothing, such as a tiny patio, you can still grow something like fresh herbs. If you know how to do it.
My approach to rural and urban farming is that you start with healthy soil, work within your confines, and make miracles happen. I mostly consult with urban folks wishing to hone their gardening crafts, but I also do soil testing for those of us lucky enough to have a few more acres of land in the country. I take into your surroundings and conditions into consideration, as well as your likes, dislikes, and your budget to create personalised solutions for your problems.
Tap into 20+ years of both rural and urban farming experiences and endless classes of farming, gardening, soil sciences, and geological engineering to make your urban garden dreams come true. No matter what you need, it starts with a short Discovery Session, which you can book with the scheduler below, so we can ask each other questions. This Discovery Session will allow us to decide just what you need for the projects you have in mind, and if I have the capabilities to do it. Only then will we move forward with one of the services below.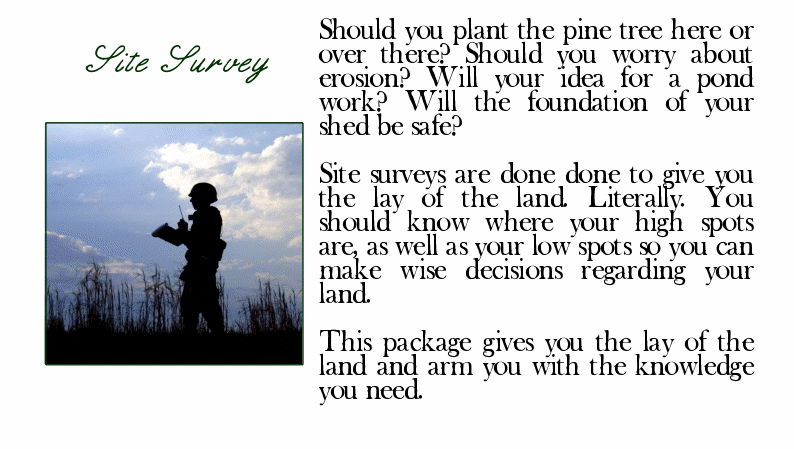 A map that is part art, all science. 
Powerful knowledge of your land.
$150+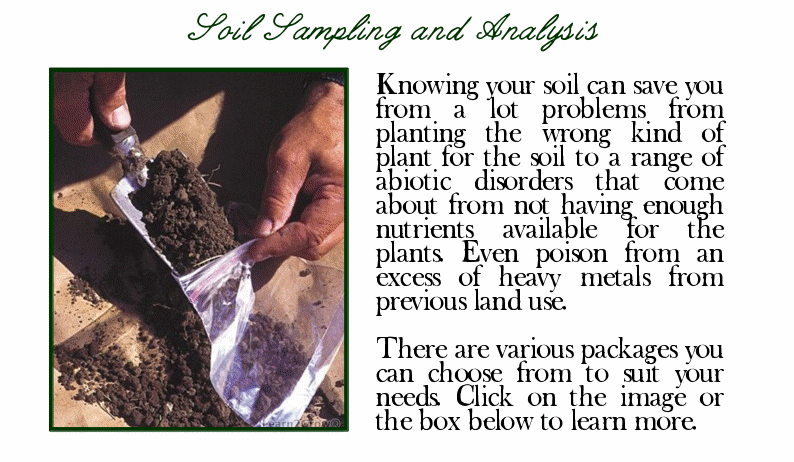 No more worries. Fine tuned to your land.
Better results. Happier plants.
Prices vary.
A guilty pleasure of mine is see the faces of people as they reach a complete understanding of a topic. It brings me joy to see, and even more so to be part of. For that reason, I also tutor and participate as a homeschooling instructor for the math and sciences. I am particularly effective at teaching elementary through high school. I can also aid in university courses, but only the lower level courses in most universities. (The books and subject matter vary from school to school and professor to professor.)
My approach is always fluid depending on the student needs and how they operate best. I specialise in helping children with ADHD, ADD, and other minor learning disorders related to attention. Why? I have ADHD, so I can relate and teach them the tricks of the trade for harnessing their unique abilities in order to make the most of the lives they have in front of them.
I travel from northern Indianapolis in the Nora area to Carmel for tutoring. If you are interested in working with me to help your child do the best they can, set up an appointment with the Discover Session below, and I'll see if I can help.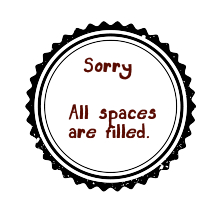 Ready? Book your appointment now.

.