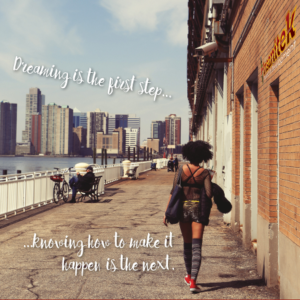 First off, a little note about the hiatus: Turns out that I had more time than I thought to build the class for Andrew McDonald's book, Possess Your Success. Let me back up a second and explain.
Andrew McDonald is someone who Alesi, our PR manager came across on Instagram. It was nearly an instant match made in heaven. Andrew has a heart of gold, a lot of passion, and a desire to change the world for disadvantaged (low socio-economic) folks that want to do more than dream. I love his message in his book Possess Your Success. It's not about fluffy woo. It's about getting off your laurels, thinking it, speaking it, then doing it. It's pretty awesome because it's real.
Andrew asked if we would like to sponsor the book crowdfunding campaign (will be up in May) so that he can give away 1,000 books to disadvantaged school. I didn't even hesitate. I said yes, and volunteered to make an e-course that I do as a workshop here in meat space. It's on developing metacognition as a skill.
So here I am obsessing about how to help people acquire a superpower called metacognition.
What the bloody hell is metacognition? 
Google it and you'll find that metacognition is defined as "thinking about thinking". But, it's a skill that I was introduced to as a teaching pedagogy that is aimed at teaching students how to think through projects from beginning to end, pivot and tweak as necessary, and finish it with some sort of new source of pride, whether an accolade of a grade or learning to do research faster, or whatever they wanted.
We never taught this thinking about thinking as a skill. Instead, we integrated the skills into projects. I found that most people never absorbed this "magical" skill because they were obsessed with the topic… not how to get through the project. They checked off how to get through the project, but thinking about how to manage their schedule during it was another thing, let alone how to fix things when they are 3/4 of the way through, the deadline is looming, and life's chaos is there to distract you.
So, I had been teaching this workshop at the beginning of all my classes at Brightwood, with all my homeschool students, and with all my private tutors. I eventually did a bigger workshop with others, mostly millennials that were wanting to get more out of their work. It was a blast, but more importantly, it worked for them.
---
I never knew metacognition was a "thing". After Grace's workshop I finished projects in record time, received a 10% raise in the first 3 months, and have really enjoyed the challenges life brings more. The best part is how easy things have become! — Samantha S, Computer programmer at Intelligent
---
What does this metacognition do?
I've found that once you've mastered the art of metacognition, you can apply it to any aspect of your life. You can get any project you put your mind to done and learn how to work with people more efficiently. It's easy to see how this is done with projects; that's what teachers are trying to condition you to work with metacognition in.
What it really does is give you clarity in what you want, what the other parties involved in the project want, and goad you into focusing on getting from point A to point B along the way. This clarity about what you want and what they want helps the relationship aspect of things. Clarity also helps you focus on the ultimate goals and outcomes of the project so you can make the whole scenario more worthwhile and pleasurable.
And hey, we all know when we find a project worthwhile, it makes us pleasant people and we enjoy challenges. 🙂
---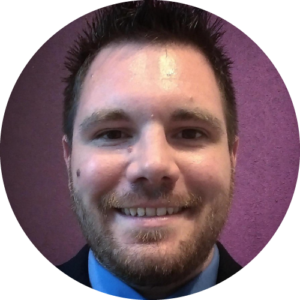 My wife and I opened a teaching consultant agency, but we had a hard time working together. We took Grace's metacognition class jointly. While we were there we learnt how to work together and with the clients to really make things work efficiently. Now, we have more than enough time to work and spend time with our baby girl! — Robert M. Founder of Radical Resources
---
The thing is metacognition is really a superpower. It's your untapped, unfocused potential. Can you understand why I'm obsessed with it now? Then again, it's the geek in me that thinks that superpowers are awesome.
But, it's not all charm and selling.
I know, the testimonials above made it look like a sales advert, but I added those so you could see how others felt and how it can impact you to learn this skill. But, this blog is about the business aspect of things as well. And the business things are looking pretty FUBAR at the moment.
I noted that we are sponsoring Andrew's campaign so that way more people can get access to this book. We promised $500. That number is huge to us since I'm still considered low socio-economic class myself, and if you've seen our monthly transparency reports, you know that our finances are tight. I'm worried that we can't make this promise without some creative reorganising. Still, we'll see it done.
The other massive thing that's going sideways is the website. Ali, our webmaster, is having internet trouble in Saudi Arabia, so he hasn't been able to migrate the new Insanitek WordPress theme he made to take over the whole site. Our classes are looking awful, which might be forgivable if it was navigable. It's not. We need to get an assistant for him that can help him out, but I've not found a single person that knows WordPress that will do this in a pinch without charging a lot of money. And, as just noted, we have an issue with money at the moment.
Despite of all this, we are forging ahead.We have until June to get all the nuts and bolts working out properly, and I'm confident I can get the website issues workable before that.
What's on your mind? What do you think about metacognition? Know anyone willing to help us migrate a homemade WordPress theme?
If you are interested in signing up for the pilot metacognition e-course, you can sign up here: Get Superpowers