Here on the blog we've done a lot of work for personal and work development. Here are a list of the great tools you can take advantage of any time, anywhere, no matter what you're doing to get to those goals.
Keeping the Resolution Challenge
This is for all those times when you've told yourself that you're going to do something. You really want it, but somehow along the way you give up. These 6 blog posts will take you through 6 days of prepping yourself so you don't fail as easily. It gives you the tools, the support group, and your own group of mentors right here at the Insanitek and Alt Path community. Read on and challenge yourself that this year is going to be different. Start at the beginning and work your way through, or simply look at the days that you need the most help with.
Planning, plotting, and probably scheming against yourself for a week is both fun and challenging. You need a reward. Below is a printable that you can use to keep track of the days you stay on track. To use this, simply mark off the days you've met your goal. Meet it only halfway? Fill in half the square to give yourself partial credit, then pick it up again as soon as you are able.
Click on the image to download a printable PDF (US Letter Size). Look below to find links for downloading the A4 sizes and ODF files that you can alter to your heart's desire.
Want to alter it for your own eyes? Click here for the US Letter Size ODG file.
Designing your ideal life
Sometimes you need to reflect. I do a whole life "After Action Review" once a year ─ more often if I'm feeling lost or frustrated. This is the tool I've made after reading countless (let's just say it's an embarrassing amount) of self-help books as a teen.
It's a 3 page workbook that helps you remember what's important to you, look objectively at what you are doing right now in life, and start reorienting yourself to a life you actually want and love.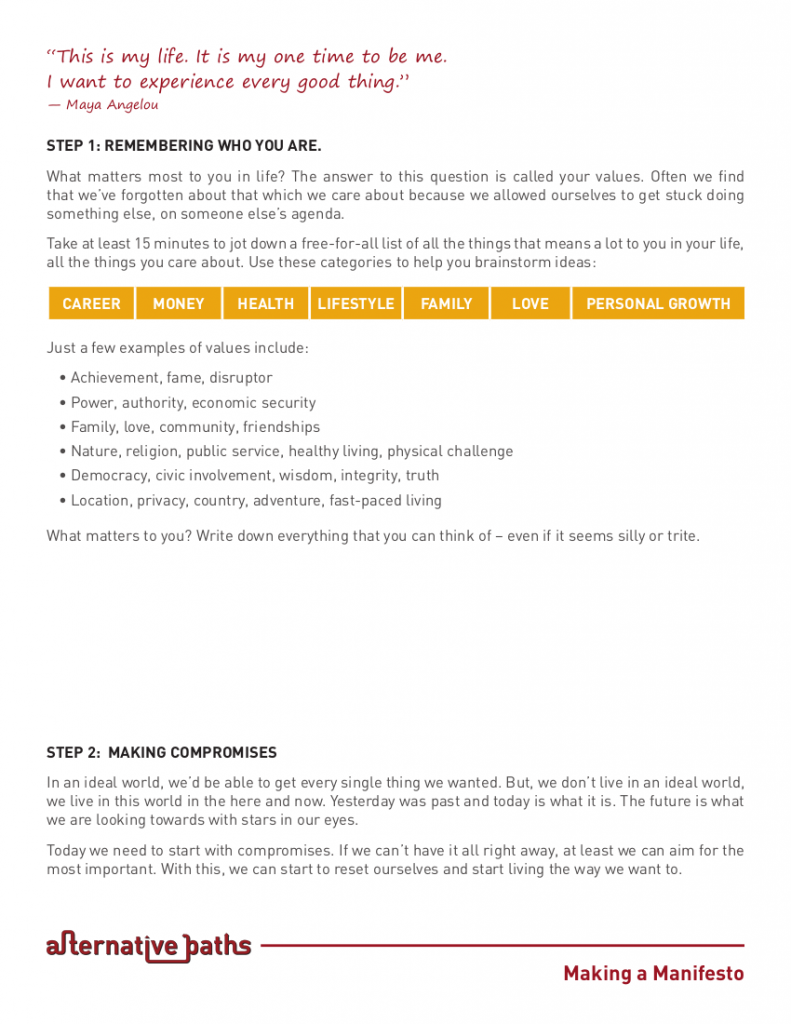 Just click on the image, and a document should open. Grab a journal if you'd like or print it out and scribble on the workbook, then embrace the work you need to do to get the change you want.