Anyone that knows me knows I love trading and bartering. There are many benefits to trading, too. First, I meet some fun, talented people. Second, I get to make fun things for someone else. Then, of course, there is the aspect of it being like advertising. Some one asks them, "Where did  you get that?", and they refer them back to me. Then, I get another order and possibly another trade where I get to meet another talented person. It's great.
I'm actually in the middle of a massive trade with Elise of BlackAntBeads for some Christmas gifts for the ladies in my family and Insanitek. Here is what I made for her:
Circle Scarf in Forest. Pattern modified from the original found on Hopeful Honey.
I like the Circle Scarf because it's easy to modify into different very wearable styles.
Sadly, the yarn that I use to make this is discontinued. I'll need to find another smooth, chunky, non-itchy yarn that I can replace it with.
To come:
Romantic Caplet in Dark Blue. Pattern modified from Crochet that Fits by  Mary Jane Hall.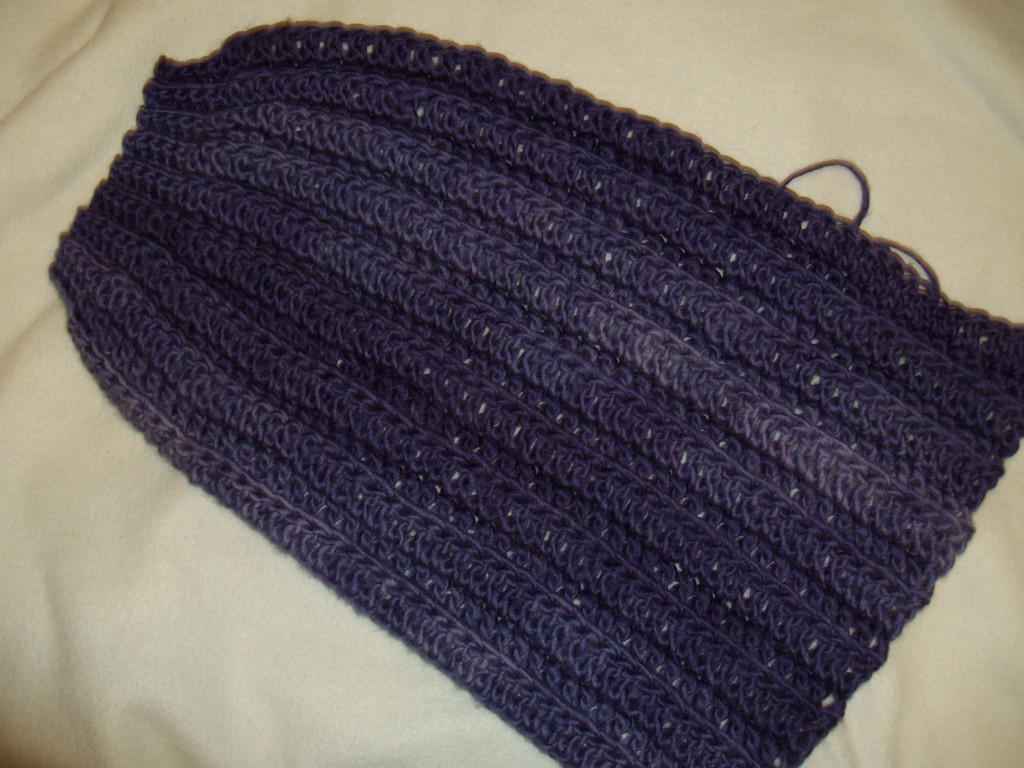 Unfortunately, this is made of the same yarn as the Circle Scarf, so it's also discontinued. ARGH! You'd think they'd at least offer a discounted price, but the only place you can get Saphira yarn from South West Trading Company now, and they won't offer you a discount on the yarn they are trying to get rid of. I can't see why, really. Oh well. I'll have to find an alternative very, very soon.
Edited: The yarn arrived, and one skein matched perfectly. However, you see those areas in the first image of the romantic caplet that are lighter? The third skein they sent me from South West Trading company was lighter and brighter than that! And the lady on the phone said it was the same colour as the dark blue, with just a touch more tonality. Lesson: Don't trust yarn sales people, either. They may be just as bad as used car salesmen. Alas, despite that fiasco, I decided to take the entire thing apart, then elongate those portions of lighter yarn by splicing in the lighter, brighter blue. (I do not recommend this, as it's time consuming, annoying and a pain in the butt to do.)
Verily, this is the final project with two nice balls of yarn and one mismatched one. I'm really thinking about testing my fabric dying abilities…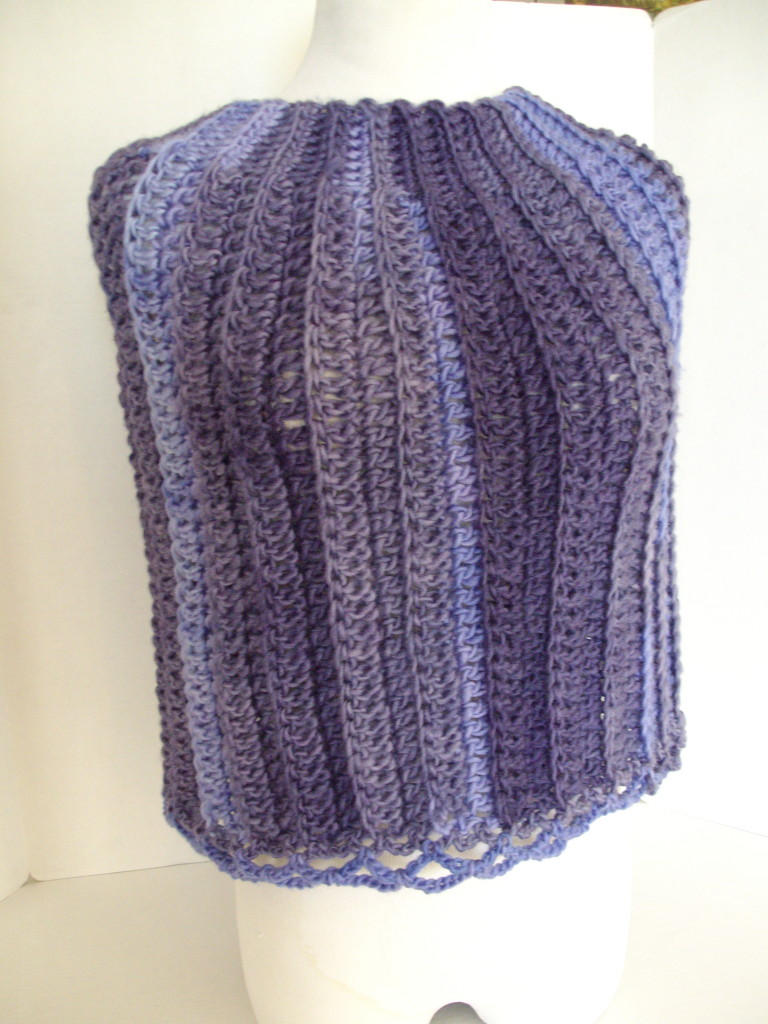 Lacy Flower Shawl in Off-White. The pattern for this can be found in Crochet So Fine by Kristin Omdahl.
As you can see, I really do like trading. It's a fun thing to do, so you can network, make friends, and get nifty things with a different style. I can't believe how many amazing friendships I have from doing trades. While right now I only do trades in person and on Etsy, I'm looking for ways to do trades via Insanitek and my blog here.
And, yes, there is a huge issue with trust here. It's kind of exciting trading with someone for the first time and hoping that everything works out all right. So far I've never had anything go awry other than my own production taking twice as long as I thought it would. I know Etsy has a system in place that allows you to give negative feedback, so if the vendor fails to pull through you can nick their reputation. However, I don't have that security on Insanitek's store (yet) or here on my blog. It would be a huge leap of faith for me. And, yeah, I think some day I'll put a small security net in place, then take the leap. Until then, if you want to trade, find me in real life (I'm in Indianapolis, Indiana, so we can meet up at a coffee shop or something), or trade with me on Etsy.